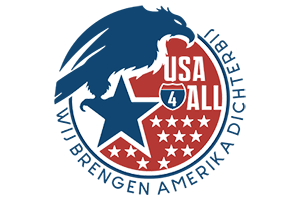 A photography blog – Observation Point in Zion National Park
Preparation is key! 
Everybody knows that preparation is an important, if not the most important element in every great landscape shoot. During my last trip to the United States of America I went to many different places I had never visited before, so I had absolutely no idea what to expect, what to see and where to photograph. But what I know is that I wanted to photograph sunrise, sunset and take some astrophotography shots.
Entering Zion National Park, I knew that I wanted a few different photographs from this beautiful place. Believe me, or Google it, Zion National Park is the most beautiful piece of nature you'll witness! My top three photo's for this park were:
Sunrise at Observation Point
Stars/sunrise over the Towers of the Virgin
Sunset over the Watchman
Back at home, I Googled "Observation point Zion National Park". I learned it is a 8 mile (12.8km) hike round trip with 2300ft (800m) of elevation one way. Yikes. That's a lot, but if you want a different photo than everybody else, you have to put in the work! Knowing that sunrise would be at 7:21 AM, I knew that around 9AM the sun will reach one half of the valley floor and give the valley walls that nice and beautiful red colour! A quick search told me that the first shuttle bus leaves at 6:15AM from the visitor center and it is 30 minute drive to the starting point of the trail to Observation point! So, I had a little over two hours to get to the top!
A few tips when you're going to do the same: take a lot of water with you, start early and take enough food with you! Those three things are essential for a succesful trip up and down! When you start as early as 6:45AM, you'll walk to first two miles in the shade and it's a lot cooler when going up!
You can divide this trail in four different parts. The first part is going straight up, with a lot of elevation. After that, you arrive at Echo Canyon. This is a nice break of the climbing and it's pretty flat for a 3/4 mile.
During this walk it can get pretty cold, so bring a jacket or a hoody with you! That's something you should bring anyway in Zion National Park, because it can go from really hot to really cold in a minute!
Anyway, this is a nice spot to wander around, explore a little bit and experience why it's called Echo Canyon. Yes, we did it too and yes we laughed about it. It's just a fun thing to do and we were the only one there anyway.
After Echo Canyon, the climbing starts again. The first part is not that hard, but after a good half hour of walking, you will arrive at the second big climb of the trail. This is another good mile of climbing. When we did this one, we arrived at this spot around 8AM (we started at 6:45AM) and we finally saw the sun coming over the mountains for the first time during this hike. Remember that I told you guys to start this hike early, because it will be a lot cooler while walking in the shade? The temperature raises quick when the sun is up, you'll need a lot more water when hiking in the sun, but we were half way there.
Half way into the switchbacks, the sun was finally there. This is a good time to catch your breath and eat something and this was our view! What a view…
Part four of this hike is relative easy, because the trail is flat again, but you still have a mile to go, to get to the lookout. The sun is rising quick and I had to be at the top before the valley was completely illuminated; something I didn't want!
But, after four mile, and an elevation of 2300 ft. we arrived. That view… That view is breathtaking! It's absolutely beautiful! First, take in that view, sit down, just look at it. Soak it in. Be quiet for a moment. After that, take some pictures, dare to be different! This is the moment to take that post card image AND your own original, completely different photograph of something beautiful. I dare you, go out and look at an everyday view and make it look like something else. Or, just be there early before everybody else and photograph it.
Anyway, I had lunch with this view, my love of my life and nobody can take that away from me.
If you have any questions, don't hesitate to ask them in the comments or send me a message through my website!